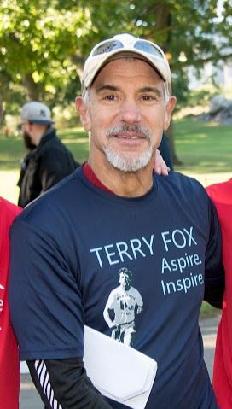 Why Jeff Walks
In 1980, during the NBC Nightly News, while at home in NYC, I watched an inspiring piece about a Canadian, Terry Fox, who was attempting to run across Canada after his leg was amputated due to bone cancer. Ten years later, in 1990, I was diagnosed with a chronic incurable form of Leukemia. I was training for a triathlon and decided to continue with my training. After meeting Terry Fox's mom, Betty, at a runners support group in 1994, I ran in the inaugural NYC Terry Fox Run. The following year I got involved in organizing the event and have stayed with it ever since. I did 5 rounds of chemotherapy over the years. Through the type of research the Run funds I was able to receive a newly developed immunotherapy 2 years ago and I'm now in remission. I'm inspired every day by Terry and what he did, I try to emulate his spirit! In return I've been able to contribute to life saving bio-medical research to save people's lives!"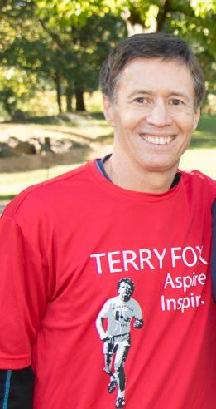 Why Ken Walks
"I grew up in Western Canada and was born in the same year as Terry Fox. I remember watching Terry during his run and being impressed by his spirit, determination and willingness to help others. I believe that he is a true Canadian hero who showed us the difference that one person can make. When I had the chance to start the Terry Fox Run in New York, I knew it would be a great way to celebrate and grow his legacy while raising funds for cancer research. Through the run I have met many really amazing and inspiring cancer survivors and family members who have lost loved ones who are determined to remember them by doing something positive for others through participation in the run. Each one of their stories makes me even more determined to continue to organize and grow the run. While great progress is being made, sadly, we all continue to be affected by cancer (I lost my sister in 2017) so the run continues to be more personal and important than ever. Terry never gave up and neither will we."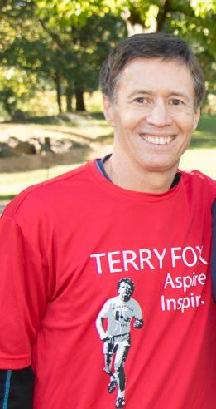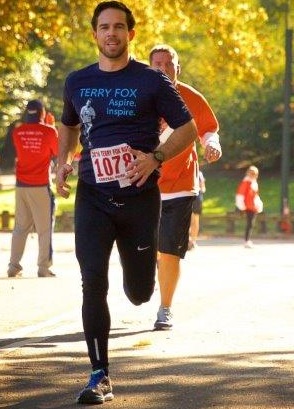 Why Brett Walks
"I walk to honor my mother and my aunt, both of whom were taken from our family by cancer. I also walk to make a difference!
My story began when I started my first business in high school; selling clothes, which I could get on consignment. I used the small room of my entrepreneurship class to sell the clothes, keeping my overhead to nearly zero. This was partially in recognition to my mother who used to teach business and entrepreneurship, including assisting with the development of this same high school entrepreneurship program years earlier. Sadly, I lost my mother to cancer at the age of 6 and in 2014, I unfortunately lost another amazing person to this disease, my loving aunt, who played a motherly role for me after my mom passed (in addition to raising her 4 children). Thanks to medical advancements, my aunt beat cancer once and was blessed with another decade in her life. I know cancer has and will continue to affect us all until we find a cure, so I walk to make a difference and to continue to raise awareness and support for this horrible disease that affects hundreds of thousands of people per year. While studying as an undergraduate at McGill University in Montreal, I volunteered to drive someone going through chemotherapy to and from the hospital, as he did not have anyone to help him. It was a small donation of my time, but I believed made a big difference in one person's life. Relating to this, I also walk to inspire others to help make a difference. While any single contribution of time, money or other resources may not be large, in the aggregate, we can make a substantial difference."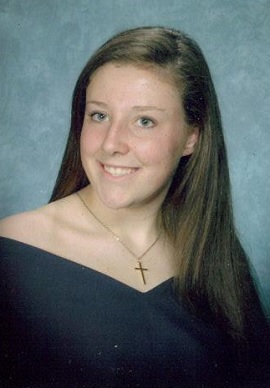 Why Team Maureen Walks
Ten years ago, the McAvoy family and the entire Fleming Family said good bye to Maureen, a beautiful 19 year old. Two of the cousins, Suzanne and Kathleen organized our first walk/run at Central Park called the Terry Fox Run. Over the years, we have learned about the courage of Terry Fox, and the courage of our Maureen. Maureen and the entire McAvoy family suffered in silence.

After our first Terry Fox Run, dressed in our orange shirts, about 40 of us went to Memorial Sloan Kettering to visit Maureen. Many of us did not know that this was our last time with her. I remember well my sister Kathy, Maureen's mother, sitting on the hospital bed and holding Maureen up in her arms. It reminded me so much of how the Blessed Mother held Jesus. This was the first real tragedy in our family, but with our parents leaving us with such a great family, we stuck together. And every year, we look forward to being together in October in Central Park at the Terry Fox Run, wearing orange shirts that say Team Maureen, and a pin with a picture of our beautiful Maureen. And we remember that pretty 19 year old girl, playing basketball, swimming with her cousins, riding a bike, the Town Of Mahopac recognizing Maureen for her volunteer activities, and for just being "Maureen." And we pray that others may not suffer."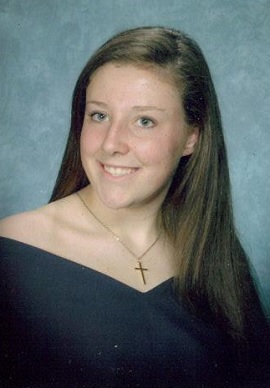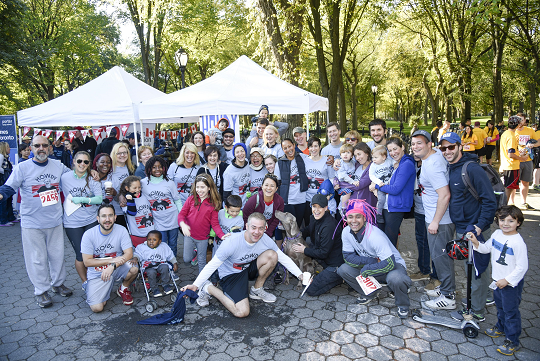 Why Mike Walks
"I participate in the Terry For Run because my Dad, George, loved to run in the park and we lost him to lung cancer in 2006. He was the greatest man I have ever known, and running was one of the things that made him the happiest.
He used to take me to Van Cortland Park near my home when I was a little boy in the 1980's, and we would run the backwoods cross-country trail together in the early morning hours of the weekend. Back then, Van Cortland Park was filled with all sorts of characters at those hours, but my Dad would give all of them a big smile as we passed by and greet them with the same word. Howdy! That's why we call our team for the Terry Fox Run Howdy George.
When my Dad was diagnosed with Stage 4 cancer, he didn't shy away from it or feel sorry for himself. He lived the next ten months before he died to the fullest, enrolling in theater classes (something he always wanted to do), getting his affairs in order, focusing on his treatment, and trying to spend time and enjoy what was left of his life with those he loved. Despite how hard it was, it was a special time, and I greatly admire him for it.
When I learned of Terry's story, I was so incredibly impressed that a man of his young age made the choices he did after receiving his diagnosis. He changed the world through grit, determination and a big heart, under the most challenging of circumstances. He is one of my heroes.
I do this to honor my father, I do this to honor Terry, and I do this to honor all people in the world that wake up one day to a new, much more difficult and scary reality, and meet that reality head on"